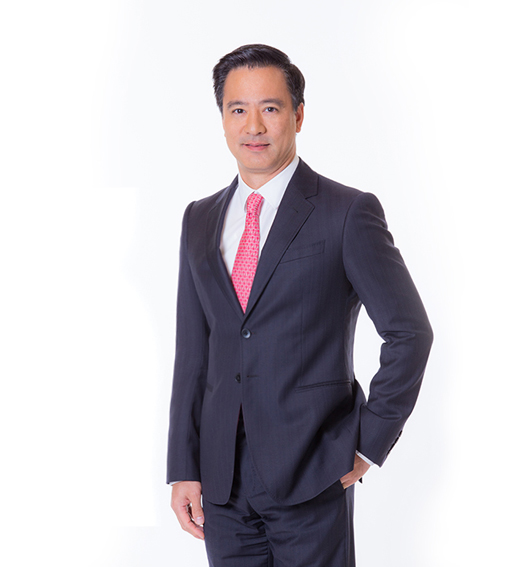 Matthew Kichodhan
Chairman & CEO
Dear Shareholders,
Wave businesses stabilized in 2018 with overall Group gross margins improving (34% to 40%), led by the recovery of sales in Wall Street English business, improvement of margins at Index and Jeffer Restaurants. Overall Group Sales grew by +2%, but gross margin growth of +21%, expenses +2% resulting in an improvement in Net Profit growth of +40%. Nevertheless, the Group continues to operate at a lost in 2018 as the Lifestyle businesses of Education and Food recovery has not get gained enough scale, and Wave TV is still in production to deliver 2 new Soap Operas in 2019/20 with no revenue recognition in 2018.
We reaffirm our Long Term commitment to realize our Vision to become a leading "Lifestyle and Entertainment" Company to provide our consumers with unique quality products, services, programs and entertainment to further enrich their lives. We still believe that the Lifestyle sector to Food, and Education still have growth opportunities tapping into teens and young adults as Thailand's middle class develops and the opportunities that AEC presents. We believe that Wave's transformation into a "Lifestyle & Entertainment" Company offers a unique combination that will enable Wave to leverage its Entertainment and Media business to support and grow its new Lifestyle businesses.
The Wall Street English business recovered in 2018 with same center sales growth of +15%, and System growth of +30%, gross margins improving from 8% to 21%. We continued to invest in renovating the centers, and building 3 new Centers: The Mall Bangkapi, Central Rama 2, and Maya in Chiangmai. The Mall and Central locations capture a new catchment area in Bangkok, and Maya Chiangmai is our first smallest format of 130sqm, as we test out a smaller model center for franchising in 2019. We successfully renegotiated our Franchise Agreement for a further 15 years, with Wall Street International, and now hold a "Master Franchise" Agreements for Thailand, Cambodia and Laos, giving Wave the option of opening Company owned-centers and/or sub-franchising to drive further growth. This is a fundamental change in our growth model for the WSE business.
Jeffer Restaurant sales declined by 5% as we continue to consolidate our stores to strengthen the overall total portfolio. In 2018, we opened 1 new store and closed nonperforming stores leaving a net drop in system stores from 77 to 64 by end 2018. Jeffer offers organic and regional growth opportunities for Wave to expand Jeffer's unique Value position in the Western Dine-In segment targeting teens and young adults and families as well as its infrastructure and network to leverage as we plan to franchise Jeffer in 2019. We continue to roll out Jeffer's new Brand Corporate Identity with a refresh look and feel to be more consistent with the "Lifestyle" Positioning.
Index Creative Village Public Co. Ltd ("Index") top line growth was stable but gross margins improved from 28% to 37% with a better mix of projects and cost reductions with a highlight of being the organizer for Thailand's Pavilion at the World Energy Expo in Astana, Kazakhstan. We have taken the decision to divest our 50% interest in Index and to redeploy the capital within the group to reduce debt and invest in the life-style businesses and production of content for Channel 3 under Wave TV.
Our investment in Thai Solar Energy Public Company (TSE) continues to be a valuable asset We continue to hold 10% of TSE. The market capital of TSE as of December 31th was around Baht 4 Billion.
The Company continues to ensure emphasis on Good Corporate Governance maintaining an "Excellent" rating in the Corporate Governance Report of Thai Listed Companies in 2018 from the Thai Institute of Directors (IOD), supported by the Stock Exchange of Thailand, as well as maintaining an "Excellent" rating from the Thai Investors Association in their assessment of our Annual General Meeting in 2018. We will strive to continue to improve/maintain our standing and rating in Good Corporate Governance in the upcoming year.
We are confident in the recovery of our businesses in the year ahead through consolidation within the businesses, improving margins, and driving growth through Franchising opportunities. We will continue to transform Wave into a leading "Lifestyle and Entertainment" Company with further opportunities to expand organically and expansion into AEC countries. On behalf of the Board of Directors, I would like thank our shareholders, investors, customers, strategic partners, government agencies, and our employees for their continual support and confidence in the Company.